My hubs and I made a trip to Asheville, NC for New Year's Eve this year. My uncle Kip lives there, and I got to meet his better half, Vickie, for the first time. (He picked a good one!) Asheville is only three and a half hours away from Augusta - I always thought it was more, so I hesitated to go so many times. Thankfully, the drive was an easy one, and Asheville has SO MUCH to offer! Especially beer. And awesome architecture in the downtown area.
Somewhat unfortunately, the weather wasn't fabulous the entire time we were there. The bright side of it is that we didn't get to do everything we wanted to do in this particular trip, so we're pretty much aching to go back already. Or, at least I am. I doubt my husband would argue, considering we dropped a pretty hefty amount on beer while we were there - plenty of brews local to Asheville that we've never been able to find in our area.
I also feel like it is necessary to mention the food in Asheville. It's freakin' awesome, basically. We had some good Mexican food for lunch at
Papa's and Beer
, and the best pad thai I've ever had in my life at
Kanpai-Sushi
. We also stopped in at
Lab
for a beer. They still had some of their own Oktoberfest brew on tap, so that's what I had. Todd and Kip had Lab's chocolate stout. Both were pretty tasty. On New Year's Day, Todd and I went to lunch at
Jack of the Wood
where I had a really great lamb burger with parsnip fries.
Without further ado, here are a few photos from our trip - I only had the chance to take a few because the weather and timing was not the best... Guess that means I
have
to go back!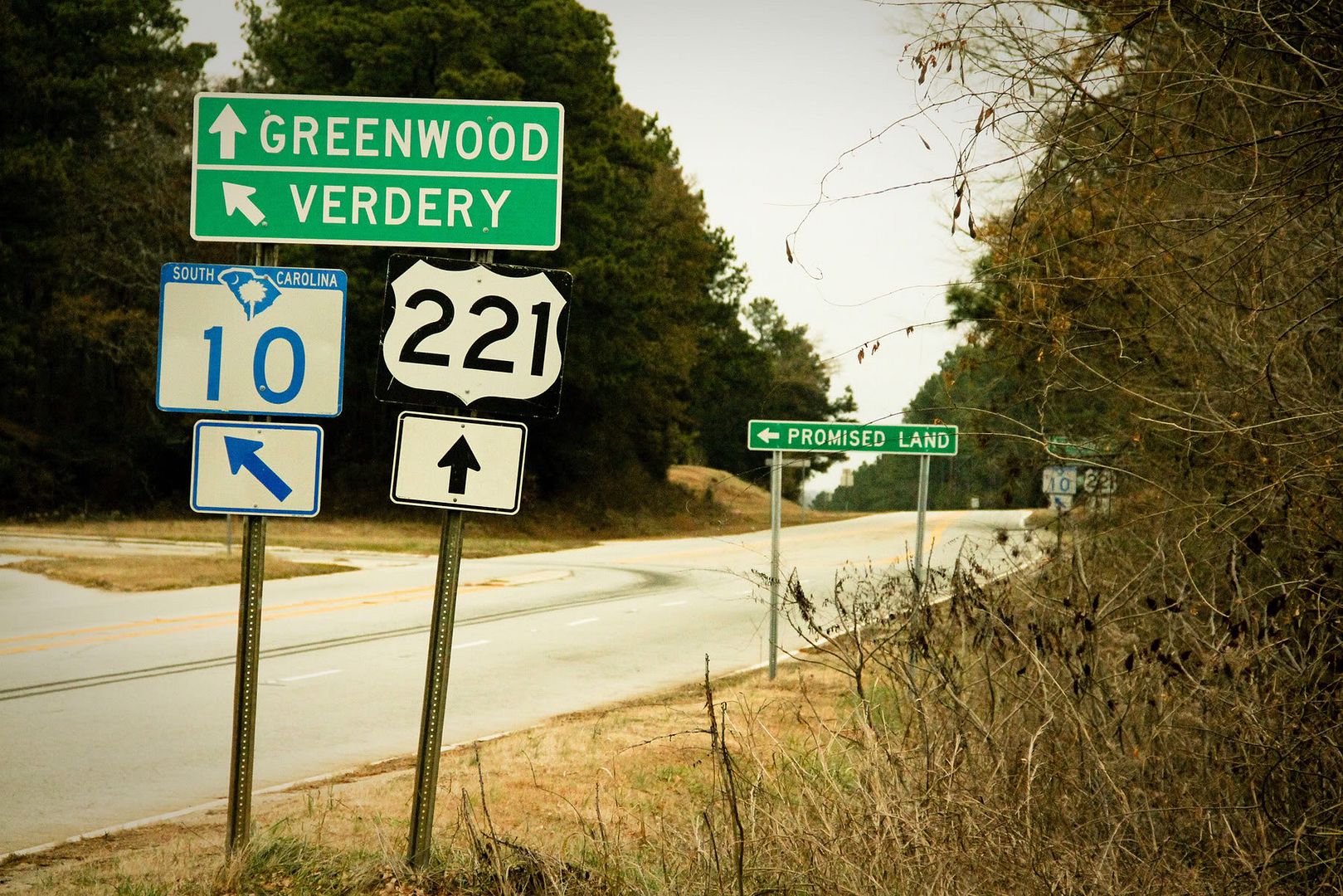 I love this! The Promised Land in South Carolina?! It made me laugh a little, so we turned around to get a picture.