Huge things happening at Beck Wagnon Photography! First of all, I have a brand new logo:
Credit for this awesome graphic goes to Mandy at
Style Me Sweet Design
. My friend
Nicole
recommended this wonderful website to me for some graphic work, and she wasn't kidding when she said that Mandy was speedy and easy to work with. I will absolutely be going back to Mandy for any more graphics that I need.
The second big happening is that I'm sponsoring the Augusta Chapter MICA 10k trail run/5k walk! I decided to be a silver-level sponsor. I'm pretty jazzed at the potential business this could drum up for me. My business cards/coupons go in each goody bag, I get shout-outs on the MICA Facebook page, AND...this the coolest of all...my logo goes on a t-shirt! HOW COOL.
It's nice, and very rewarding, to see little ol' Beck Wagnon Photography growing and receiving such interest...and of course, continued support!
Without further ado, I have photos from this afternoon's session! I got together with Alyssa again for some three month old pictures with her son Brody. Brody was in a much better mood this time around, and I got some adorable shots of him.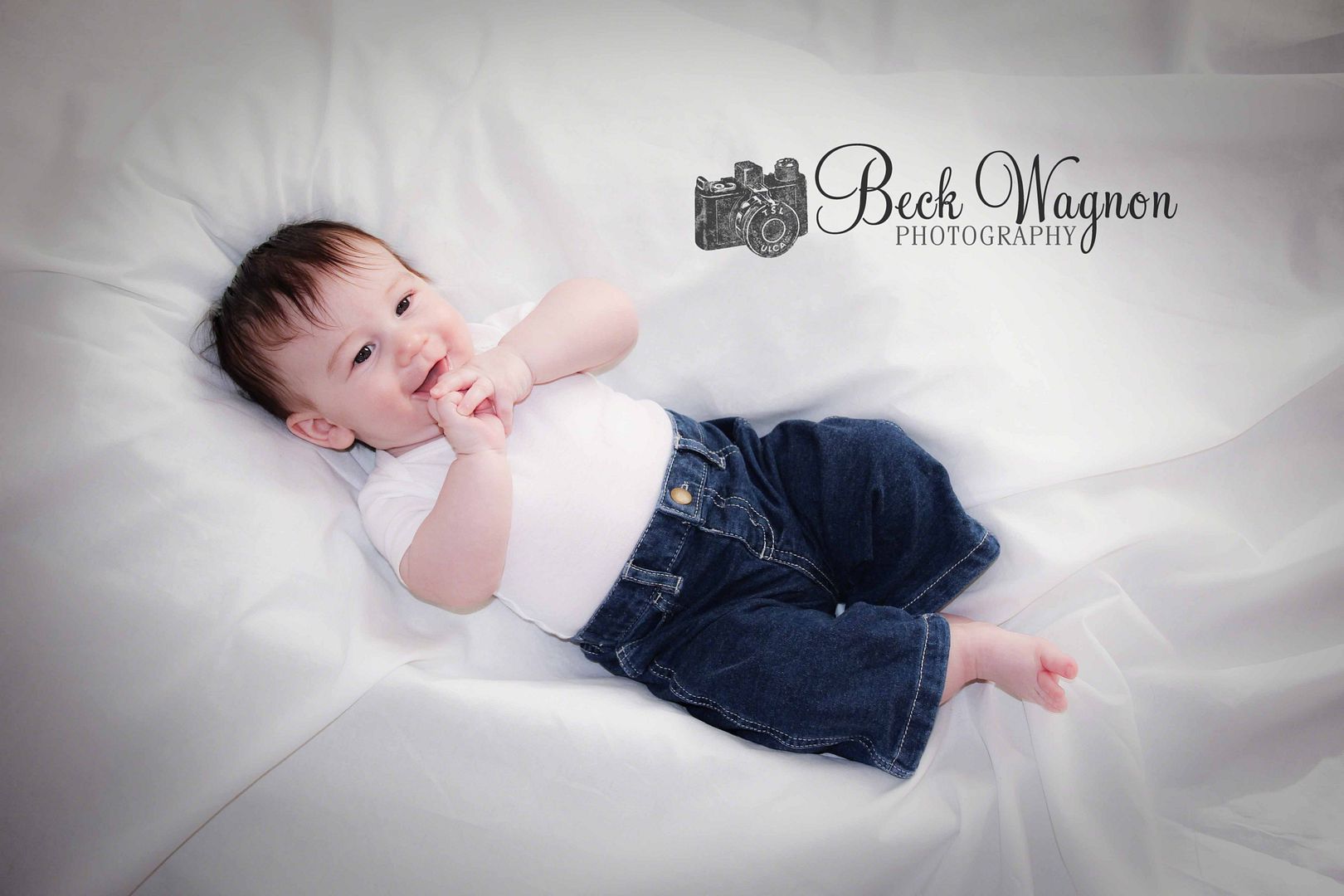 Isn't his little white shirt and jeans just adorable?!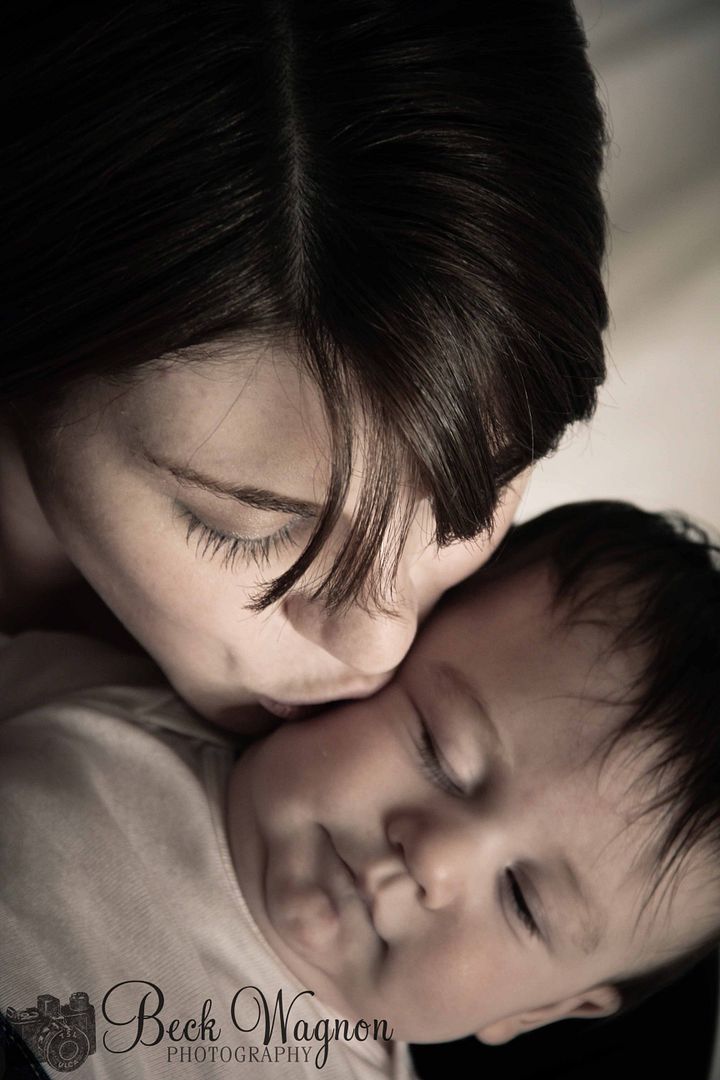 Ahhh, c'mon, Ma!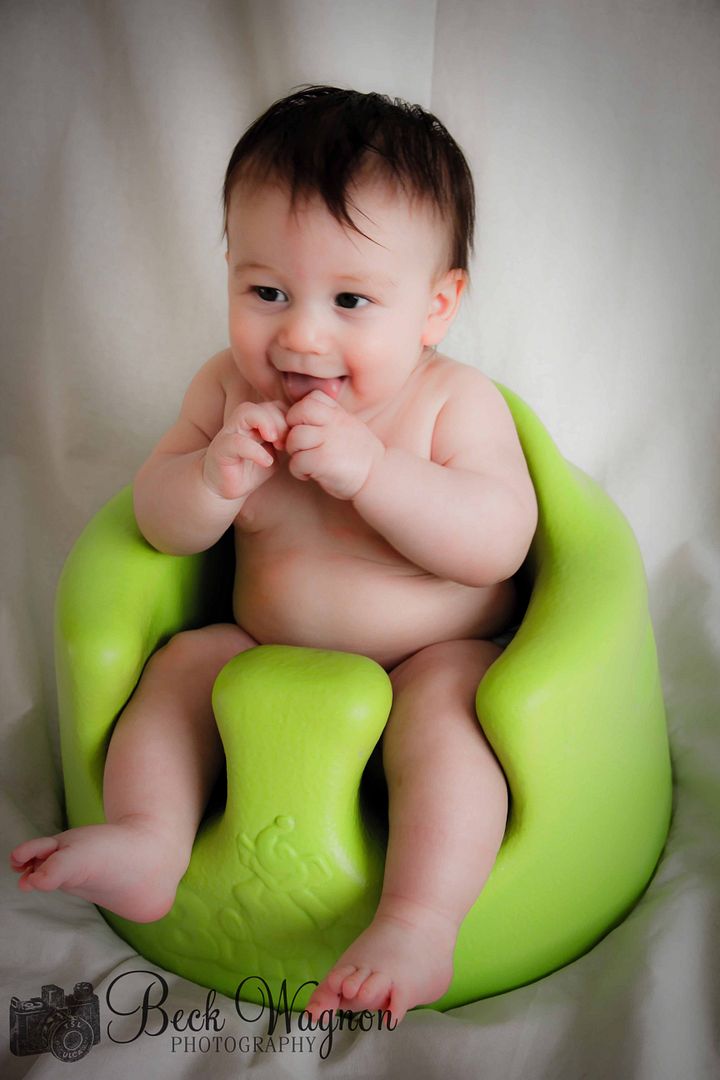 Quite literally THE second after this shot was taken, and I was snapping the next, Brody spit up. Definitely caught that shot. Definitely opted NOT to show that to everyone. You can thank me later.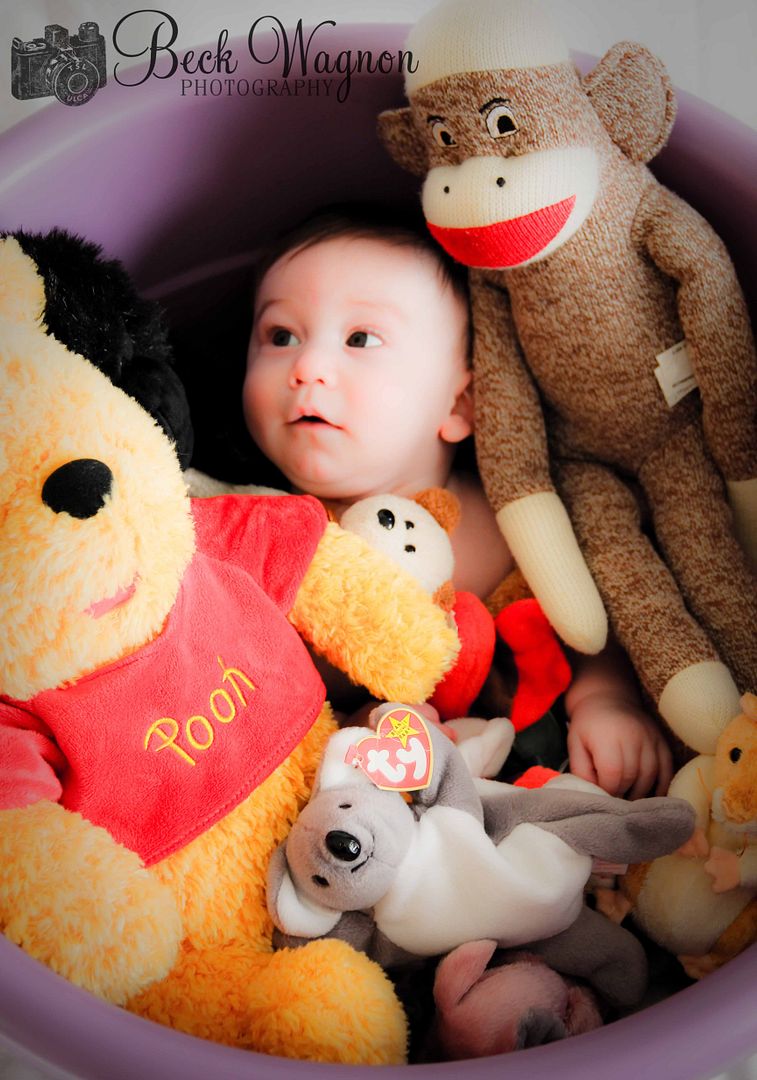 My babygirl was present for this shoot...she wanted so badly to help, and play with Brody's Bumbo seat... and she kept jumping in and out of frame. She's the one Brody's got his eyes on in this shot...if not for her, I doubt this whole ET style stuffed animal shot would have worked!